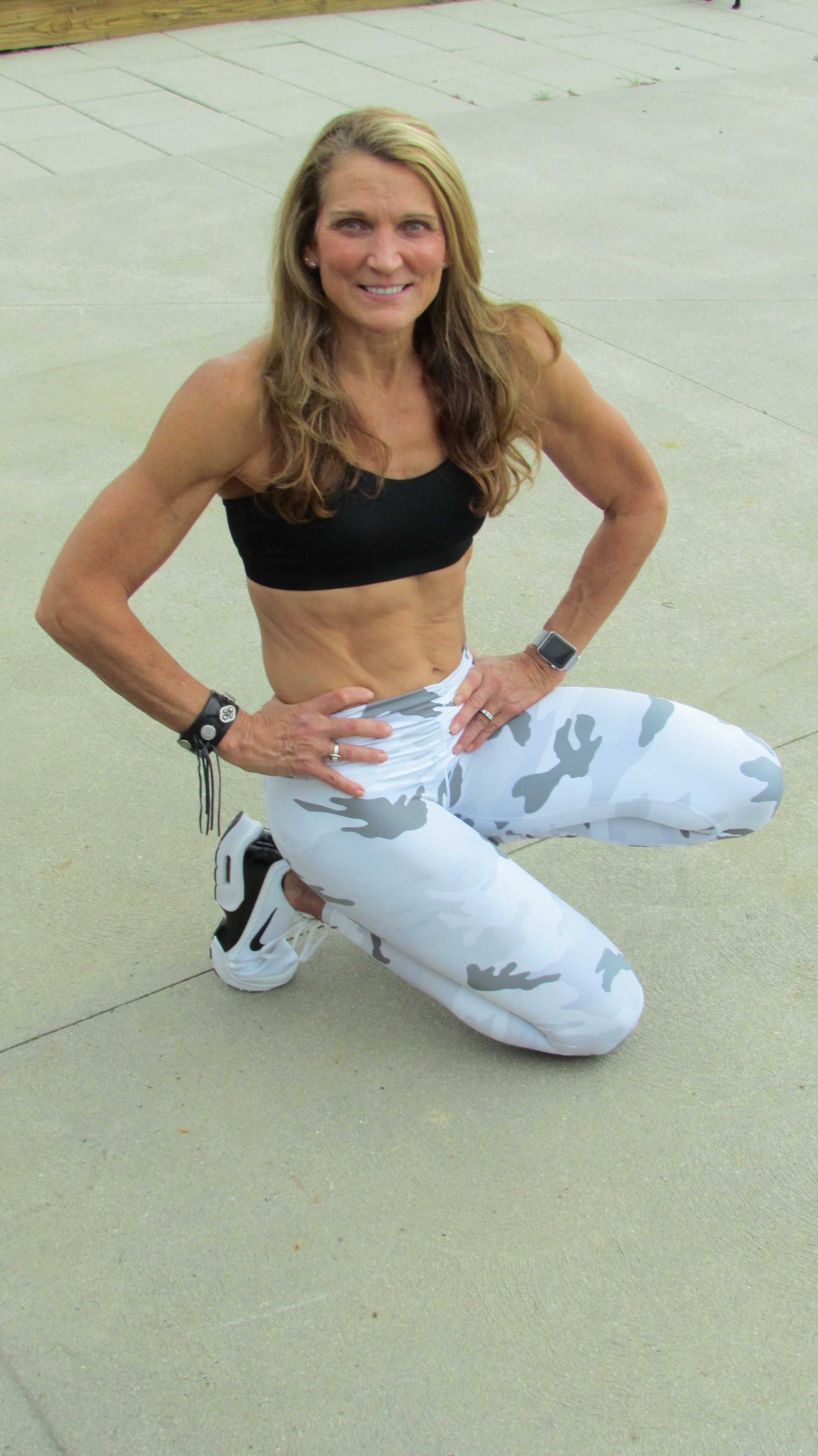 and be a part of something bigger...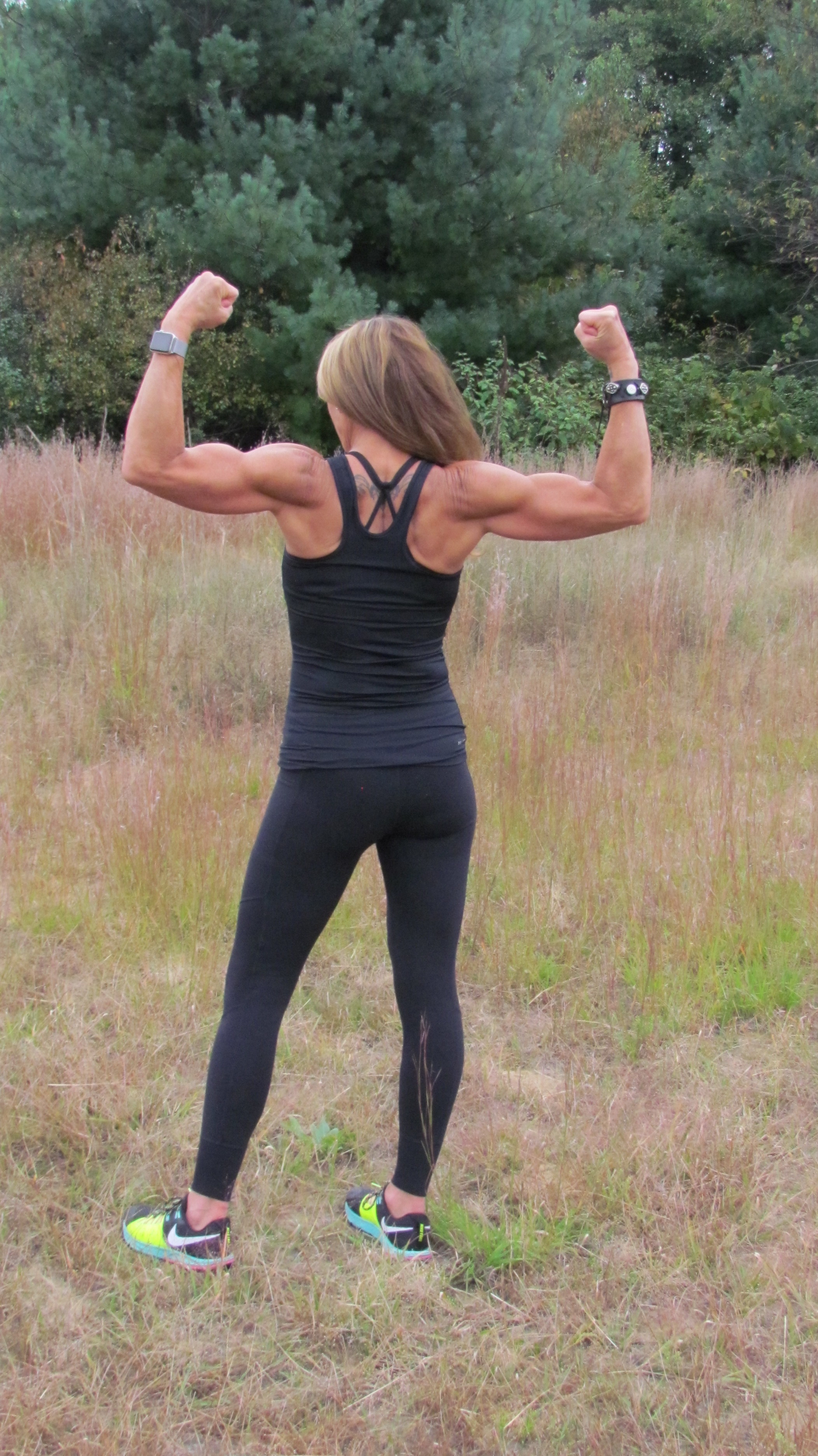 "Robin's classes have completely changed the way I think about fitness. I always preferred to exercise on my own but Robin has taught me to embrace the power of the group — I now can't picture my day without spending time at the Sweatshop. Thank you, Robin, for making me a part of your tribe!!"
Momo ~ Medfield
"Before I began attending classes at the sweatshop I thought I was in pretty good shape. I had done a few triathlons and had even run the Boston marathon. What I discovered was that I was not in the best shape I could be and through Robin's classes an guidance I gained strength and endurance. Each time I go to the sweatshop it's a different, challenging workout... challenging, not impossible. It's a workout I could never conceive of doing on my own and one that keeps my mind and body energized. Robin has years of industry knowledge that she wants to share with others, at every level of physical fitness.
If your tired of the same old gym classes, elliptical or treadmill, give the sweatshop a try. You will see a difference immediately in your physical and mental health and you will want to return for more."
Bridget G. ~ Walpole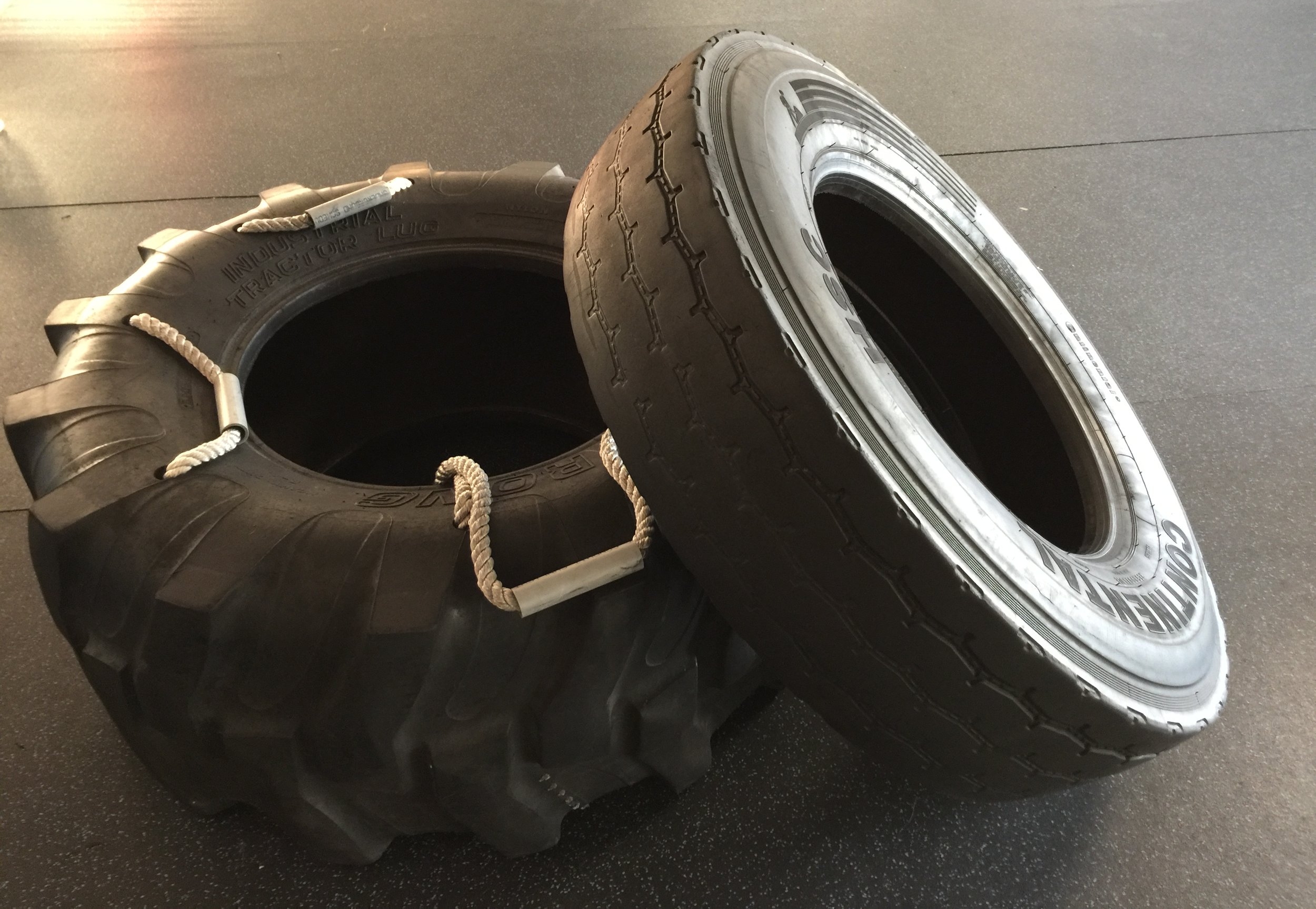 "I started going to the sweatshop five years ago to train for a Tough Mudder. I knew Robin was the type of coach who would not only tailor our workouts to the obstacles we would face during the race, but also one who would push us to the limits of what we were physically capable of. What I didn't know - but what I quickly discovered - was what a huge heart Robin has, and how dedicated she is to helping people overcome obstacles not just on a race course, but in other areas of their lives. She has a tough exterior and will push you like no one else; but inside she is warm, caring and someone you know you could text at 2 in the morning if you needed to. Her workouts are fantastic, and what I love most (other than her spirit) is the variety of crazy things she throws at us week after week. If I don't get my Sweatshop "fix" my week is not the same!"
Carol B. ~ Millis
"I have been working with Robin for over 10 years and still look forward to her classes every week. Best as possible, I plan my work, travel and commitments so I don't miss out on her sessions. Every class is well planned, always different, amazingly challenging, and non-stop from beginning to end. She educates, challenges, motivates, encourages and keeps us laughing throughout. But the reason I am addicted to Robin goes way beyond the killer workout I get from her every time I walk into the Sweatshop. It's because of her unique ability to make each and every one of us feel like she is our personal trainer and at the same time creating a sense of camaraderie among the group where we truly feel like a tribe. She is genuine in her approach, takes the time to truly know me, has earned my trust, and pushed me out of my comfort zone time and time again - something no other trainer has ever done. Robin is unique in so many ways and I look forward to many more years of learning from her. I am a better person - and certainly more fit - than I would be without her in my life!"

Franny ~ Ashland
"Robin is an amazing person/fitness coach. My husband and I have been going to her classes for over three years now and I've never felt so good or been so fit in my life. Robin has an incredible way of encouraging people to push themselves just a little more to reach their goals. I look forward to going to her classes every week and staying strong!"

Eileen ~ Millis
"I've been working out at the Sweatshop for a couple of years and I have to say that Robin is one of the most motivating coaches I've ever trained with! She truly cares about each person in her gym, and helps them to reach their fitness goals."
Lynnie M ~ Medfield
"I have been training with Robin for over 10 years. It started as an opportunity to attend a workout class that was thorough and challenging and has evolved into so much more. At some point in the last 10 years I had to take a break due to personal and health issues. When I realized that I wanted my old self back both physically and mentally I returned and Robin helped me ease back into fitness by both allowing me to work at my own pace while also challenging me to go further.
However it is more than just a place to work out. It is a place to join together with others who are like minded in the pursuit of fitness who challenge and support you to do your best. It is a place to leave your troubles on the fitness mats and walk out better prepared to face your day with renewed energy. It is a place to feel comfortable in your own skin.
As for Robin she is one of the most genuine people I have ever met. For her it is all about the success of each and every one of her clients whatever that may be. She tailors her workouts to each person's strengths and weaknesses with seemingly effortless ability. A truly amazing person."
Cyn-deisel ~ Medfield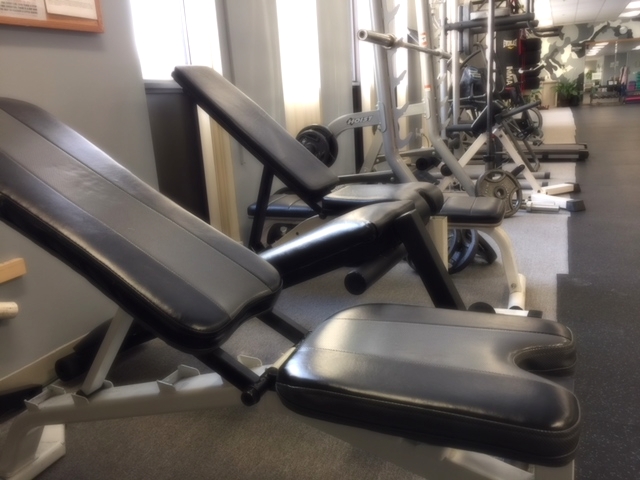 "I have worked with many trainers over the years, but there is no one who compares to Robin. Her exercise classes will challenge individuals of all fitness levels, and she has numerous classes to choose from. Robin has helped me exceed my fitness and weight goals. I strongly recommend Robin and her programs, especially the group fit club class."
Neil Mac. ~ Sherborn
"As a runner and a biker it's important to also exercise and strength train the upper part of your body and your core. Coming to the Sweatshop classes a couple times a week lets me exercise and strengthen this part of my body. I'm a stronger runner, biker, and person as a whole because of this.
No matter what state of physical fitness you are in, Robin's personal attention, constant affirmations, and challenges then combined with her 'nothing you can't do attitude' is something you won't get from any other gym. That's why I've been coming since 2009."
Stolzi ~ Medfield
"I have spent my entire adult life joining various gyms and signing up for classes. I have met with personal trainers and tried numerous fitness programs. It was one failure after another. Each endeavor lasted less than six months. The Sweatshop is different. This is my 6th year with Robin and I'm in better shape now than I was in my 20's. She is more than a trainer. She is a friend. She supports her clients physically and emotionally. She appropriately modifies exercises to meet individual needs. She is sensitive to injuries and ability levels, while always motivating everyone to do their best. I have never felt better about myself. The sweatshop has changed my life."
Bren P. ~ Medfield
"The Sweatshop is my home away from home. I'm inspired to workout, stay fit and have fun from the Trainer Robin Shean and the others that workout there. Robin has gotten me through tuff times with her motivation, commitment and genuine care for everyone who walks into the Sweatshop! Even when my schedule changed and it didn't look like I could keep coming to classes, I blocked out time from clients to keep coming! The Sweatshop is my happy place!"
Rob Mac ~ Natick
"I have worked out with Robin for over 15 years. She is the absolute best in the business. I had a complete kneecap replacement and was back to running within a year, thanks to Robin! The Sweatshop is a great place to workout where all levels of fitness are welcome and you quickly become a member of the tribe!!"
Sem ~ Walpole
"I started with Robin upon a friend's recommendation when my youngest child started kindergarten. That child just graduated from high school and I'm still with Robin. She is challenging, motivating, inspiring and most of all fun! Robin's enthusiasm is contagious. I have tried things that I never thought I would or could do, but she creates such a caring and supportive environment in her classes that you're never afraid to try new things. And the end result—a stronger, healthier and leaner body and the energy to live each day to its fullest."
Cathy "Sully" ~ Medfield
"I have been working with Robin for almost 2 years. During that time I have become stronger, fitter and lost weight with her help. Robin is caring and supportive. She pushes you to achieve your goals in a non judgmental way. She is a "real woman!" I can talk to her about anything. I consider it a privilege to be able to be a client of Robin's."
Gayle D. ~ Newton
"I started with Robin a year ago and was one of the best decisions I ever made. I wasn't in terrible shape but not working out regularly and not really motivated. After my first week or two with Robin I was super motivated and even eating better. Here a year later I'm still so motivated by her. The workouts are not long which is important to me but kick your butt (in a good way) for days! Results are almost immediate. Now that I'm feeling great about where I'm at and in shape again, my wife saw that and just started with her too. Highly recommend her to my friends/family and they all love her too."
Keith H ~ Medfield
"The Sweatshop is a special place for me. I have been working out with Robin Shean on and off for over 15 years. I still have one of her t-shirts from 2005. I took a break for a while and started up again last year.
Since my return to the Sweatshop, I have increased my endurance, and lowered both my cholesterol and blood sugar. I'm a healthier person!
In addition to shedding 10 pounds and reaching my goal weight, I hope to increase my overall energy level and maintain a healthy heart.
Over the past year, the Sweatshop has come to represent a place where I can let go of my worries, a place where I leave feeling good about myself and a place where I am able to get away from the world and focus on myself. It has definitely been worth the time that I have invested and I recommend it to everyone!"
Ally B ~ Medfield
"When you take classes with Robin, you are not just working with a trainer...you have a coach for life! Robin has a talent for getting to know you as a whole person, and that is how she works with you to meet your personal goals! Robin has become an integral part of my life!"
Deb K ~ Framingham
"I have been attending classes at the Sweatshop since it opened 8 years ago as Robin Shean is very motivational and truly cares about your fitness! She is committed to helping you achieve your goals and she makes fitness fun! The Sweatshop offers classes that appeal to various fitness levels. Some of the classes offered include: cardio, resistance training, functional training, team training, boxing, pilates, and private training. There is something for everyone and Robin and her team can adjust the exercise to suit your personal fitness level. Robin also offers motivational weight loss programs throughout the year which help you keep your fitness goals on track.

I highly recommend the Sweatshop. It is not like a regular gym where you have to "join" for a year. You can pay as you go and you are made to feel very welcome as the camaraderie and energy level in the place is amazing. Once you go, you will be hooked and you will want to keep going coming back."

Susan M ~ Sherborn
"I have been a client of Robin's since 2006, and my longevity is a testament to just how great she is! Robin is incredibly motivating, inspirational, and a change agent for me. I have become a stronger person physically, but also mentally; focused on being healthy, strong, and fit, which is so important to me as I get older. I tell friends about Robin whenever I get the chance because she really is flexible and supportive in her approach. And no one makes me work harder! I love her and the Tribe community that has been built -- I look forward to her classes and would recommend her to anyone!"
Lianne ~ Medfield